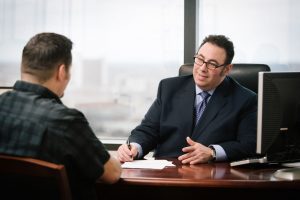 If you have been arrested for prostitution or solicitation of prostitution, your first steps following the arrest should be to find a criminal defense attorney. Even if you are completely innocent, you must be able to bring solid evidence to court to avoid conviction.
It often feels like the criminal justice system is stacked against the defendant, but a lawyer can help. Using information about your case, your qualified and experienced attorney will examine your case to determine which of these defenses will work best in court.
The Entrapment Defense
Many people who are charged with prostitution or solicitation of prostitution were caught during sting operations. In these stings, undercover officers often pose as sex workers or potential clients to arrest people with prostitution-related charges. This is where the concept of entrapment comes in.
In some cases, your lawyer will be able to prove that you were lured into a situation you never would have been in otherwise. Perhaps the officers involved in the sting were particularly overbearing or coercive, perhaps even threatening. This is all pertinent information that your lawyer may be able to use to help you in court.
Some cases of entrapment are based on the idea that the police officers purposefully engaged with you knowing that you are predisposed to engage in either solicitation or prostitution. For example, perhaps you have recently completed a diversion program or sex addiction therapy as part of a court order. Police officers may use this information to lure you in as part of a sting operation.
Entrapment is often difficult to prove when you are on your own, but your defense attorney will have a solid understanding of cases just like yours as they have unfolded in the past.
The Insufficient Evidence Defense
In spite of the fact that you have been arrested for a crime, this does not necessarily mean that there is sufficient evidence to convict you of the crime. This defense relies on the idea that there simply isn't enough evidence to suggest that you intended to or did engage in prostitution.
For instance, let's say that you passed a sex worker (or undercover officer acting as a sex worker) on the street. You may have nodded your head at her to say hello or even asked her how she was. An ambiguous conversation may have followed, but without audio evidence of the exchange there is no proof of an agreement or transaction.
The Legal Impossibility Defense
The legal impossibility defense is often used when the alleged crime includes use of electronics. For instance, if somebody has responded to a personal message or email soliciting sex work, the prosecution must prove that a law was broken. Your attorney may also consider this defense if an undercover agent was posing online as a sex worker to demonstrate that a crime never occurred.
The No Choice Defense
If you are being charged with prostitution, your attorney may opt for this defense, which suggests that you had no choice but to perform sex work. This is a defense often used in cases of human trafficking, and it can be effective when you work with an attorney who has a solid understanding of the unique laws surrounding this kind of situation.
The Lack of Intent Defense
If you were lost in an unfamiliar area, you might stop to ask for directions. Without any context, an observant police officer may have just seen you pull over to solicit a sex worker. Your lawyer will be able to fight back against baseless allegations without evidence supporting them.
If you have questions about solicitation or prostitution charges, a reputable attorney should be your next call. Contact us with your questions to learn how our defense can protect your rights.
The information presented in this article is not considered legal advice. Please contact our law office to speak to an attorney about your case.